This shopping application requires permission to use cookies on your machine, but this has been denied.
This can be for several different reasons, but they are all under your control:
– you may have disallowed cookies altogether in your browser
– you may have the privacy policy in your browser or internet security software/firewall set to a level that stops cookies from being used by this shopping site
Cookies in this shopping application are used to keep track of your cart contents, remember names and addresses when you ask for them to be remembered and, when relevant, keep you logged on.
Cookies are not used in any way that abuses your privacy or security.
Please change your settings to allow cookies either in your browser or firewall. If you choose not to, I'm afraid that we cannot complete your request.
Please click here to return to the catalog.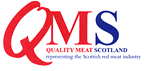 Donald and Sarah MacPherson
Castlehills Farm, Berwick-upon-Tweed TD15 1PB
Tel: 01289 303070 · Email: [email protected]

Buy beef online; buy prime mature Scottish beef online from Well Hung and Tender producers of prime Scottish beef, award-winning steak, topside, silverside and other cuts with exceptional flavour, using a unique blend of traditional and modern methods.