Cooking beef
When cooking any cut of beef there are three important stages:
1. Allow the meat to come to room temperature to relax the meat and ensure even cooking. Like a good wine, good beef needs time to breathe.
2. Whether you are frying, casseroling or braising, sear the meat in a pan or a very hot oven. A common misconception is that searing will seal in the juices. What it actually does is caramelise the natural sugars present and create depth of flavour in the finished dish.
3. Allow the meat to rest. During cooking, the moisture is forced toward the centre of the meat and evaporation occurs on the outside. Cover the meat to retain the heat, or place it into a very cool oven and allow it to rest for 5 -10 mins. The juices will redistribute themselves and the meat will relax and become even more tender.
Here are some cooking recommendations and recipes:
Steaks
Flash Fry – 1-2 mins each side
Grill or Fry
Fillet
Rare – 3-4 mins per side
Medium – 4-5 mins per side
Well Done – 6-7 mins per side
Sirloin, Rump, Rib Eye
Rare – 2.5 mins per side
Medium – 4 mins per side
Well Done – 6 mins per side
Stir Fry
Best Braising, Best Rump:
2 – 4 mins + 2 mins with vegetables
Joints – Topside, Silverside, Rib
Oven roast: gas mark 4 to 5,
180 degrees C, 350 degrees F
Rare – 20 mins per 450g + 20 mins
Internal temp – approx 60 degrees C
Medium – 25 mins per 450g + 25 mins
Internal temp – approx 70 degrees C
Well Done – 30 mins per 450g + 30 mins
Internal temp – approx 80 degrees C
Joints – Brisket, Silverside
Oven pot roast: gas mark 4 to 5,
180 degrees C, 350 degrees F
30 – 40mins per 450g + 30 – 40mins.
Casserole Cuts – Casserole Steak, Best Braising Steak, Shin of Beef, Spalebone, Flank Steak
Oven: gas mark 3, 170 degrees C,
325 degrees F
Stew: 2 – 3 hours
Braise: 1.5 – 2.5 hours
Mince
Always start by browning the mince. In a good-sized pan, fry, either dry or with just a little oil, for 4-6 mins. Don't put too much mince in the pan, or it will steam! Batch fry instead.

Peppered Beef with Pumpkin Mash
Ingredients:
1.5 kg Beef Fillet
2 Tbsp Freshly Ground Peppercorns
Begin by rubbing pepper onto the trimmed fillet.
Place on roasting tray and bring up to room temperature.
Preheat the oven to 200 C / Gas Mark 6. Roast the fillet for 10 minutes, then turn it and cook for a further 5 minutes. Remove from the oven and season with coarse sea salt. Cover the beef with a double layer of aluminium foil and let the meat rest for 15 minutes. Now return the fillet to the oven for a further 15 mins, then allow to rest for 5 minutes more. Serve in thick slices with the pumpkin mash and drizzle over any juices from the roasting tray.
Pumpkin Mash
Place 1 kg of pumpkin slices on oiled roasting tray. Cover with aluminium foil and roast in the oven for 1 hour, or until the pumpkin is cooked. Remove the skin and mash the flesh with 100g butter, season with salt, white pepper and a sprinkle of cumin (optional). If you feel the mash is too wet, you can dry it out in a frying pan.
Glasgow Fillet
There are many "old-fashioned" cuts which are now coming back into vogue thanks to publicity from celebrity chefs. One such cut, the Glasgow Fillet, otherwise known as featherblade or oysterblade, makes a tasty, slow-cooking braising joint. Try this tried and tested recipe.
Ingredients:1 x 1kg. Glasgow fillet Salt and pepperFlour Olive oil1 onion 1 tbsp Tomato puree100ml. red wine Beef stockThyme and a bay leaf 2 large carrots12 button mushroomsCoat beef with seasoned flour. Brown evenly in hot oil and remove from pan. Gently fry onions in same pan and, when soft, add the tomato puree and cook gently for a couple of minutes. Add red wine and reduce down in volume. Add beef stock and beef fillet. Make sure the meat is covered with liquid. Add thyme and a bay leaf. Cover with lid and cook in a medium oven for 1 1⁄2 hrs. Add carrots and mushrooms and cook for a further 1 hour. Season as necessary. Cut into thick slices and use reduced cooking stock for sauce.
Shin of Beef, or Spale Bone, in Ale, Stout and Honey
Other old-fashioned cuts that are coming back into favour include Shin of Beef and Spale Bone.
Ingredients:
2kg shin beef or spale bone
1 tbsp vegetable oil 300ml light ale
1 tbsp tomato purée 100g clear honey
For the marinade:
4 Onions, each peeled and cut into 6 wedges
150ml stout 3 thyme sprigs
3 fresh rosemary sprigs 3 sprigs of oregano
3 parsley sprigs 2 Bay leaves
6 garlic clove, peeled and halved 1 tsp ground mace
6 cloves 1/2 tsp turmeric
1 tsp sea salt 1 tsp English mustard
1 tsp Black peppercorns, crushed
To serve:
crushed herb new potatoes baby carrots
First prepare the marinade. In a large bowl, place the onions, stout, thyme , rosemary, oregano, parsley, bay leaves, garlic, mace, cloves, turmeric, sea salt, mustard and peppercorns, mixing well. Add the shin of beef or spale bone to the marinade, making sure that it is completely covered by the marinade. Marinate in the refrigerator for 8 to 12 hours, turning it occasionally.
Remove the beef, reserving the marinade. Preheat the oven to 180°C/gas 4.
Heat the vegetable oil in a large, heavy-based roasting tray on the hob until very hot. Add in the beef and cook until golden on all sides. Pour the reserved marinade into the hot pan, add the tomato puree and the light ale and cover with kitchen foil. Place in the oven for 1 hour and 40 minutes, basting occasionally.
Ten minutes before the end of cooking, uncover the beef, drizzle over the honey and return to oven to continue cooking uncovered.
Remove from the over and allow to rest before carving. Serve with crushed, herb potatoes and baby carrots.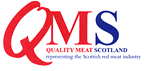 Donald and Sarah MacPherson
Castlehills Farm, Berwick-upon-Tweed TD15 1PB
Tel: 01289 303070 · Email: [email protected]

Buy beef online; buy prime mature Scottish beef online from Well Hung and Tender producers of prime Scottish beef, award-winning steak, topside, silverside and other cuts with exceptional flavour, using a unique blend of traditional and modern methods.