Delivery
All our packaging is environmentally friendly and fully bio-degradable.
Courier delivery
If you order one of our special meat boxes, packaging and delivery are free! Orders over £75 are also delivered free. All other orders are charged at £7.45.
To ensure your beef reaches you in perfect condition, we use a guaranteed service with Initial City Link. An email confirmation will be sent to you as soon as your order is despatched, with a tracking number so you can track your parcel on the carrier's website.
Not frozen
Well Hung and Tender beef is prepared fresh, vacuum-packed and shipped in insulated boxes with Sorbafreeze for maximum freshness, flavour and shelf-life.
We don't freeze your beef unless you ask us to. You can freeze it on arrival, and in common with all such products, 6 months is safe for meat that has not been processed – 3 months for burgers, mince and sausages.
Weekly despatch
We despatch orders once a week. Orders received by noon on Monday will be despatched on Wednesday for Thursday delivery.
During times of high demand, there may be a delay while the meat is still hanging. We never compromise on four weeks hanging. Delays are rare, and we will let you know if it happens!
Delivery address
Deliveries are made on a Thursday between 8.30am and 5.30pm. If you won't be at home at that time, our order form allows for an alternative delivery address, where you or someone else can sign for delivery. If you're happy for your order to be left without a signature, please state 'no signature required' on your order. You can also include special instructions for the delivery driver, eg. 'Please

leave parcel in garage to right of property.' City Link's drivers are trustworthy, but we cannot be ultimately responsible for parcels left without proof of delivery.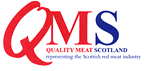 Donald and Sarah MacPherson
Castlehills Farm, Berwick-upon-Tweed TD15 1PB
Tel: 01289 303070 · Email: [email protected]

Buy beef online; buy prime mature Scottish beef online from Well Hung and Tender producers of prime Scottish beef, award-winning steak, topside, silverside and other cuts with exceptional flavour, using a unique blend of traditional and modern methods.