Contact us

Donald MacPherson – the MacPherson family has been farming for generations and is well-known around the show circuit for producing prize-winning cattle. As well as being the mastermind behind the Well Hung and Tender brand, Donald takes care of the farm side of the business.

Paula and Josh at one of the many events catered for by Well Hung and Tender.

Prue, Nicol and Pete – all hands on deck at lambing time!

Sarah MacPherson – as well as looking after the Farmers' market side of the business, Sarah is also the first point of contact for customer care.
To get in touch with us about any of our products or if you want some advice on what you need, please contact

PostDonald and Sarah MacPhersonCastlehills FarmBerwick-upon-TweedTD15 1PBTelephone01289 303070Email[email protected]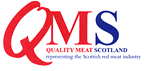 Donald and Sarah MacPherson
Castlehills Farm, Berwick-upon-Tweed TD15 1PB
Tel: 01289 303070 · Email: [email protected]

Buy beef online; buy prime mature Scottish beef online from Well Hung and Tender producers of prime Scottish beef, award-winning steak, topside, silverside and other cuts with exceptional flavour, using a unique blend of traditional and modern methods.